Are you a ministry wife or a Christian woman in ministry seeking to grow in faith and strengthen your relationship with God? You're not alone!
In our busy lives, it's easy to get caught up in the demands of our roles and forget to nurture our faith. But fear not, dear sisters; there are incredible ways you can grow in faith starting today.
Whether you're facing challenges in your ministry or simply want to draw closer to the Lord, these ten practical steps will guide you on your faith journey.
1. Start Your Day with Prayer:
Begin your mornings with a heartfelt conversation with God, allowing His presence to guide your day. Share your joys, concerns, and desires, and open your heart to His leading.
This simple yet powerful act helps you to grow in faith and sets a firm foundation for a faith-filled day ahead.
2. Dive into Scripture:
Devote dedicated time daily to grow in faith by immersing yourself in the Bible. As you read and study God's Word, seek His wisdom and guidance for your life and ministry.
Let Scripture be your compass, directing your path and deepening your faith.
3. Join a Bible Study Group:
Consider becoming part of or even leading a Bible study group to help grow in your faith. Engaging in communal exploration of Scripture allows for shared insights, discussions, and mutual spiritual growth.
It's a wonderful way to strengthen your understanding of God's Word.
4. Worship Wholeheartedly:
Enter into worship with your whole being as a way to grow in faith in Christ. Sing, pray, and pour out your praises to the Lord with sincerity and devotion.
Worship connects you intimately with God's presence and enhances your faith journey.
If you need a few suggestions, be sure to read 25 Christian Songs For Encouragement & Strength!
5. Practice Gratitude:
Nurture a heart of gratitude and grow in faith by intentionally acknowledging God's blessings, no matter how small. Each day, count your blessings and give thanks.
This practice creates a deeper appreciation of God's goodness and faithfulness.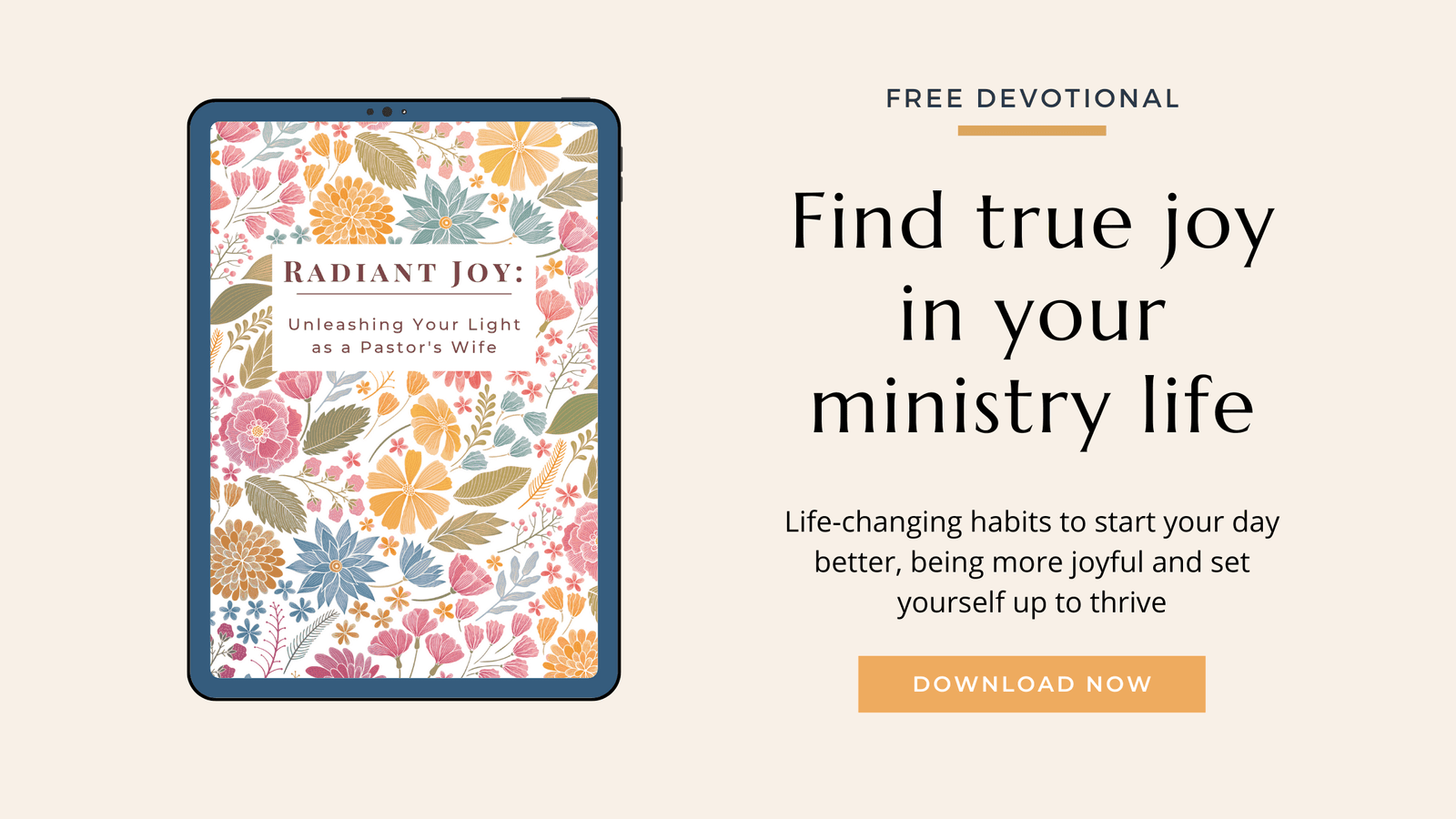 6. Serve Others Selflessly:
Engage in acts of service within your ministry or community as a way of growing in faith. Selfless giving and serving others in Christ's name mirror His love and sacrifice. These actions not only bless others but also strengthen your own faith.
7. Embrace Challenges with Faith:
When facing life's difficulties and challenges, view them as opportunities for your faith in God to grow. Trust that God will see you through every trial, and let your reliance on Him deepen your faith.
Be sure to read: Remember This When You've Had Enough Of Life
8. Seek Wise Counsel:
Connect with mentors, fellow ministry wives, or trusted individuals who can provide guidance and support on your faith journey. Sharing experiences, seeking advice, and receiving encouragement from those further along the path can be incredibly valuable.
9. Make Time for Retreats:
Occasionally step away from the busyness of ministry life to retreat into solitude and reflection. These moments of stillness allow you to recharge, meditate on your faith, and seek God's direction for your life and ministry.
If you need a few self care ideas, be sure to read 50 Self Care Ideas To Make Yourself A Priority Now!
10. Practice Patience:
Remember that growing in faith is a journey, and growth takes time. Be patient with yourself and trust that God is continually shaping and molding you. Allow your faith to develop gradually, knowing that He is the author and perfecter of your faith.
Final Thoughts:
Growing in faith is a journey, not a destination. As ministry wives and Christian women in ministry, we can inspire others through our faith.
Embrace these incredible ways to nurture your faith today, and watch as your relationship with God flourishes. You are not alone on this journey.
Together, let's grow in faith and draw nearer to the One who sustains us in all seasons of life and ministry.
All my love,