Are you struggling to build the confidence you need as a pastor's wife? Do you ever wonder how to build self-esteem and step into your role with pride?
Building self-confidence as a Christian woman can be challenging, especially in ministry life.
In this blog post, we will look at practical steps and Biblical wisdom to help you be a confident woman while understanding the importance of self-confidence.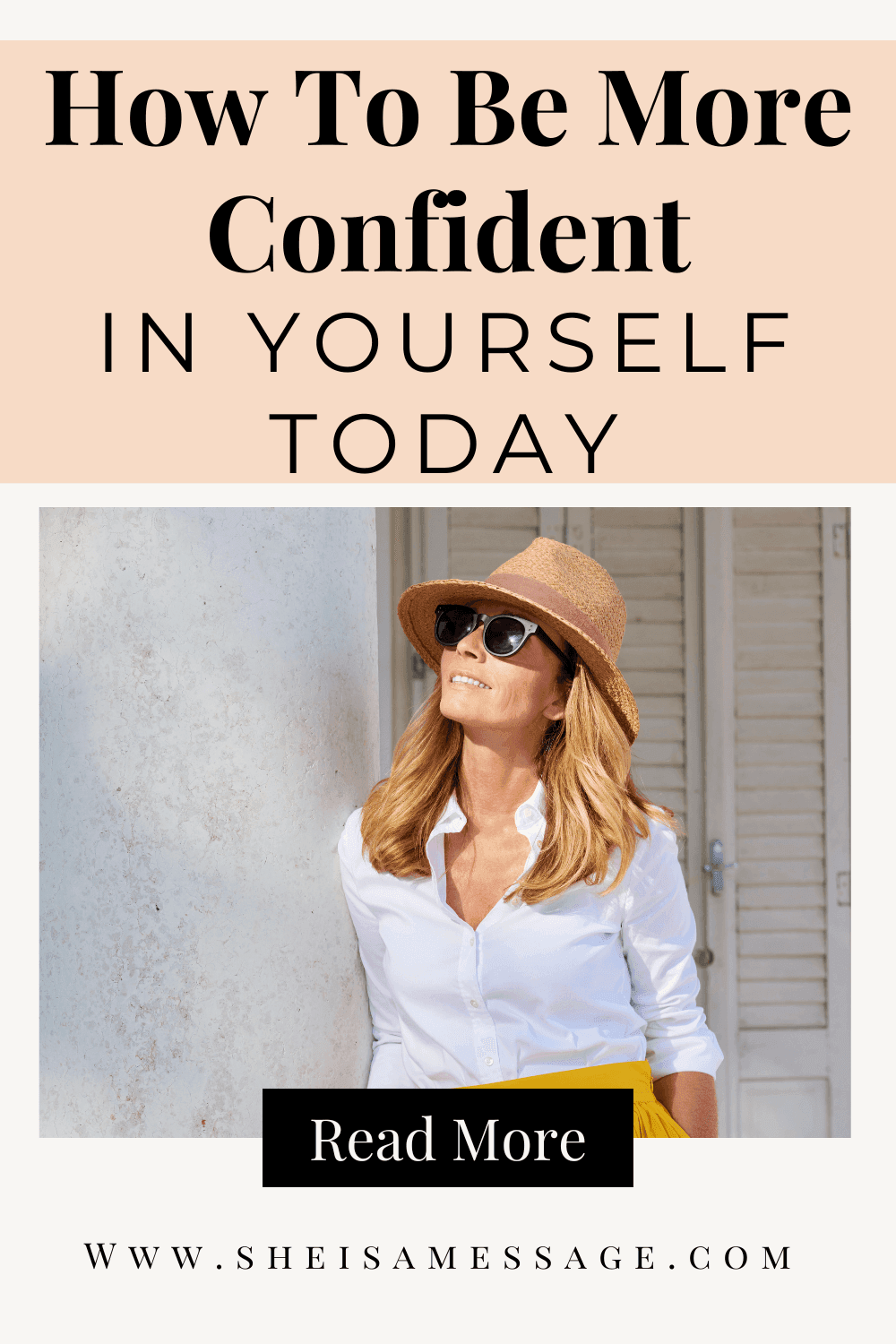 The Importance of Self-Confidence
As someone who has struggled with confidence for many years, I can understand wanting to dive in immediately.
Before we delve into the how-to's, though, let's first understand why self-confidence is crucial for a pastor's wife and what actually makes you confident.
1. Recognizing Your Worth
Start by recognizing your intrinsic value as a child of God. Psalm 139:14 reminds us that we are fearfully and wonderfully made by our Creator.
God made you exactly how He wanted and needed you to be. This is something we often forget but understanding your worth in His eyes is the foundation of building self-confidence.
2. Embracing Your Role
Self esteem and self confidence enables you to embrace your role as a pastor's wife with grace and poise. It allows you to serve effectively and support your husband's ministry while also taking care of yourself.
When it comes to being your pastor's right-hand woman, being confident in who you are is key.
How To Build Confidence In Yourself:
1. Embrace Your Unique Qualities:
Every pastor's wife brings her unique strengths and qualities to the ministry. Take some time to identify and embrace these traits.
Remember that God has placed you in this role for a reason, and your individuality is part of His plan.
2. Set Achievable Goals:
Setting small, achievable goals allows you to experience success and gain confidence gradually. Start with tasks or challenges that feel manageable.
As you conquer each of these goals, your confidence in yourself will grow.
3. Practice Self-Compassion:
In learning how to boost your confidence as a woman in ministry, It's essential to treat yourself with the same kindness and understanding that you offer to others.
Avoid harsh self-criticism and practice self-compassion. Recognize that it's okay to make mistakes and learn from them.
4. Seek Support and Encouragement:
Leaning on your support system, whether it's friends, family, or fellow ministry wives helps you to build confidence.
Sharing your thoughts and concerns with trusted individuals can provide valuable encouragement and perspective.
5. Focus on Self-Care:
Self-care is a crucial aspect of building self-confidence. Make time for activities and practices that nourish your body, mind, and spirit.
When you feel your best, your confidence will naturally shine through.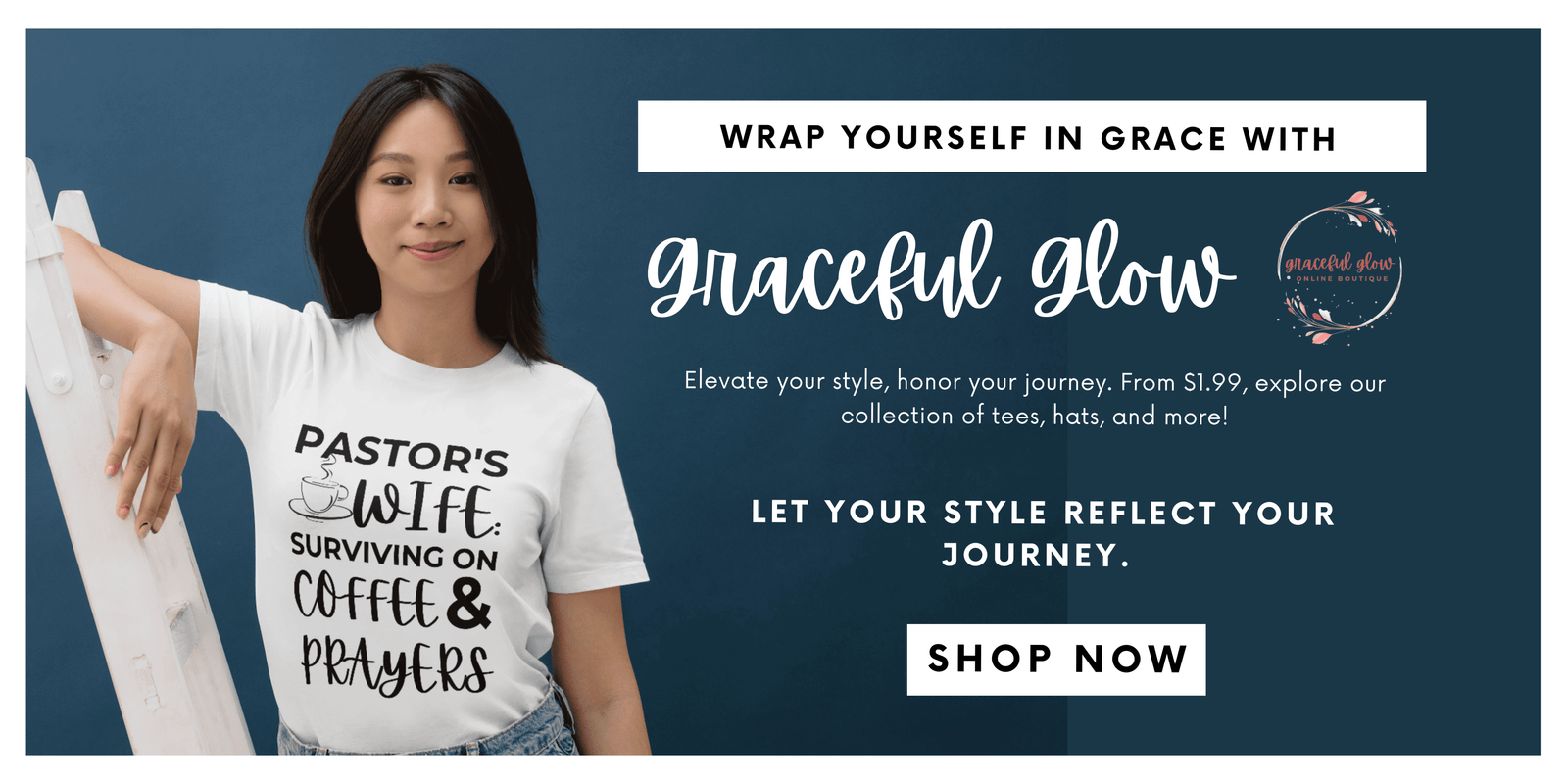 Activities To Build Confidence (cont'd)
6. Reflect on Your Achievements:
Take a moment to reflect on your past achievements and successes, both big and small. Remind yourself of the obstacles you've overcome and the positive impact you've had in your ministry and community.
7. Challenge Negative Thoughts:
When negative thoughts creep in, challenge them with positive affirmations. Replace self-doubt with Biblical statements of assurance in who God created you to be and belief in your abilities.
8. Step Out of Your Comfort Zone:
Building confidence in yourself often involves stepping out of your comfort zone. Don't be afraid to take on new challenges and responsibilities.
Each experience will contribute to your growth and self esteem
9. Seek Spiritual Guidance:
Turn to the Bible for guidance and inspiration. Verses like Philippians 4:13 ("I can do all things through Christ who strengthens me") can remind you of your inner strength and God's support.
You are capable of accomplishing amazing things because of the God who lives within you.
10. Stay Persistent:
Building self-confidence is an ongoing journey. Stay persistent and patient with yourself as you grow.
Celebrate your progress, no matter how small, and keep moving forward.
Drawing Inspiration from Biblical Examples
In learning to build self-confidence, we can draw inspiration from the faith and courage of Biblical role models. Their stories offer valuable lessons for building self esteem as a pastor's wife.
Esther's Courage: Take inspiration from Queen Esther's remarkable courage. She boldly approached the king, recognizing that she was created for such a time as that.
Esther's story, found in Esther 4:14, illustrates the transformative power of faith and courage when fulfilling your divine purpose.
David's Faith in God: David's unshakable faith in God serves as a timeless example for us. When he confronted the giant Goliath, his confidence was rooted in unwavering trust in God's strength.
Explore 1 Samuel 17:45-47 to discover how faith can empower you to overcome life's challenges and doubts.
Closing Thoughts
Building confidence in yourself as a pastor's wife is an ongoing journey. Building confidence in yourself is not about perfection but embracing your identity in Christ and recognizing your unique contributions.
By implementing these practical activities and drawing inspiration from Biblical examples, you can steadily strengthen your self-esteem and confidently fulfill your role in ministry.
All my love,