How do you guard your heart against bitterness in the demanding role of a pastor's wife? The challenges and joys of serving alongside your spouse in ministry can be both exhilarating and overwhelming.
As you selflessly pour into the lives of others, it's essential to prioritize your emotional and spiritual well-being.
In this blog post, we'll explore ten powerful and practical ways to safeguard your heart against bitterness. Let's discover how to guard your hearts spiritually, and find renewed strength to thrive in your calling as a pastor's wife.
Bible Verses About Guarding Your Heart:
As pastor's wives and women in ministry, it's crucial to anchor our hearts in God's Word to guard against negativity and maintain a healthy spiritual posture.
Here are a few Bible verses that offer wisdom and encouragement about guarding our hearts with all diligence:
1. Proverbs 4:23 (NIV): "Above all else, guard your heart, for everything you do flows from it."
This verse reminds us of the importance of safeguarding our hearts because our actions and attitudes originate from there.
2. Philippians 4:8 (NIV): "Finally, brothers and sisters, whatever is true, whatever is noble, whatever is right, whatever is pure, whatever is lovely, whatever is admirable—if anything is excellent or praiseworthy—think about such things."
Focusing our thoughts on positive, godly things helps protect our hearts from bitterness and negativity.
3. Colossians 3:2 (NIV): "Set your minds on things above, not on earthly things."
Directing our minds toward heavenly perspectives allows us to rise above earthly challenges and guard our hearts against discouragement.
4. Ephesians 4:31-32 (NIV): "Get rid of all bitterness, rage and anger, brawling and slander, along with every form of malice. Be kind and compassionate to one another, forgiving each other, just as in Christ God forgave you."
This passage emphasizes the importance of letting go of bitterness and choosing forgiveness, fostering a heart of kindness and compassion.
5. Proverbs 17:22 (NIV): "A cheerful heart is good medicine, but a crushed spirit dries up the bones."
Maintaining a joyful heart and cultivating a positive outlook can guard your mind against allowing bitterness to take root.
Remember, as pastor's wives and women in ministry, grounding ourselves in these verses and seeking God's guidance will help us guard our hearts, cultivate emotional resilience, and thrive in our vital roles.
How To Guard Your Heart Against Bitterness:
As pastor's wives, guarding our hearts and minds means taking intentional steps to protect and nourish our inner being. It involves being mindful of what we allow to enter our hearts and the thoughts we dwell upon.
Here are ten practical ways we can guard our hearts with all diligence against bitterness:
1. Develop The Habit Of Prayer
To guard your heart and mind against bitterness, cultivate a daily habit of prayer and meditation. Seek God's presence and wisdom, expressing your joys, concerns, and desires to Him.
Meditate on Scripture and God's promises, allowing His truths to transform your thinking. Make time to listen for His guidance and whispers.
Consistency is key.
By incorporating prayer and meditation into your routine, you invite God's life-changing power to guard your heart and provide clarity in challenging situations.
You can also experience the healing and restoration that comes from connecting with God daily.
2. Fill Your Mind With Things Above
In guarding your heart against bitterness, it is vital to fill your mind with uplifting and edifying content. You should also incorporate activities like reading Scripture or inspirational Christian books.
Actively engaging with God's Word brings strength and renewal. Reading positive Bible-based books can help you maintain a positive, Godly outlook.
By allowing uplifting messages to shape your thoughts, you protect against negativity. Embracing God's truth empowers resilience and brings a joyful perspective to your role as a pastor's wife.
3. Find A Support System
Guarding our hearts against bitterness means finding a supportive community of like-minded people who understand our challenges. By surrounding ourselves with such a community, we create a safe space where we can find encouragement.
This community can include fellow pastor's wives, church members, or online groups. They offer understanding, advice, and prayers, helping us feel less alone.
Being part of this community allows us to give and receive support, actively protecting our hearts from bitterness. Together, we cultivate an environment of empathy and love, reminding ourselves of God's faithfulness.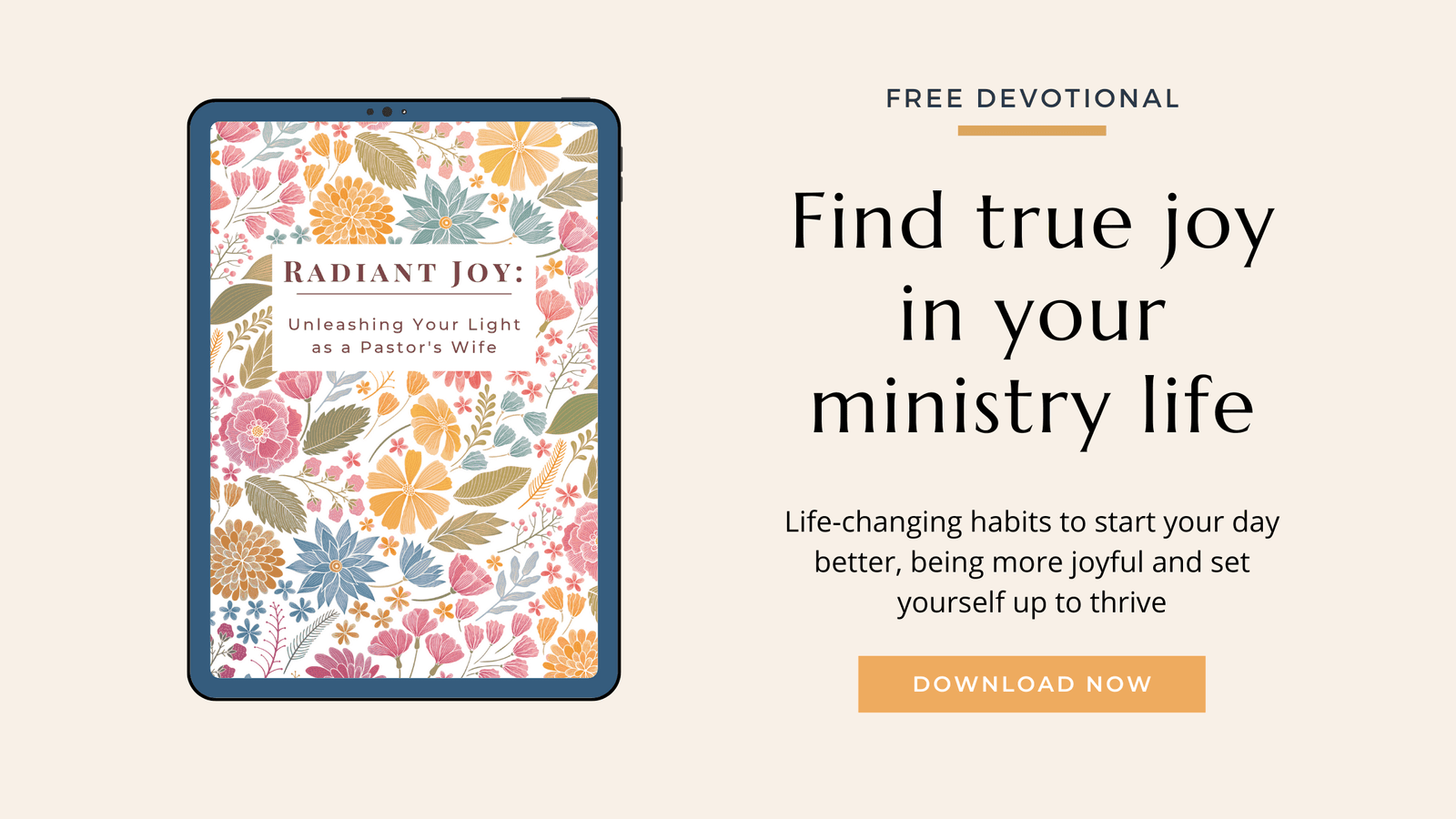 4. Forgive Others
To guard our hearts against bitterness, we must practice forgiveness and choose to love others as Christ loves us. Forgiving means letting go of resentment and negative feelings.
Bitterness weighs us down and steals our joy. Instead, we follow Christ's example of unconditional love and forgiveness. We need to extend grace to those who hurt us, even when it's hard.
Forgiveness breaks the chains of bitterness and opens us to compassion and love. It's an ongoing process that takes effort, but it's worth it.
By choosing forgiveness, we protect our hearts and reflect God's transformative love. Let's guard our heart and mind in Christ Jesus by forgiving and letting God's grace heal us.
5. Practice Self-Care
To guard our hearts above all else, it is crucial to engage in self-care activities that rejuvenate and refresh us. These activities can vary from person to person, but they all serve the purpose of restoring our well-being.
By actively participating in hobbies we enjoy, we give ourselves a chance to unwind and find joy. Taking part in exercise not only benefits our physical health but also releases endorphins, boosting our mood and reducing stress.
Additionally, carving out quiet time alone allows us to recharge our emotional batteries and find solace.
Whether it's through reading, meditation, or prayer, this intentional pause helps us gain perspective and inner peace. By prioritizing self-care, we naturally shield our hearts from bitterness and keep them open to positive influences around us.
6. Set Healthy Boundaries
In order to guard our hearts against bitterness, it is crucial to be intentional about setting healthy boundaries in our relationships and protecting ourselves from toxic influences. By actively establishing limits, we can safeguard our emotional well-being and prevent negativity from seeping into our hearts.
This involves recognizing and addressing harmful dynamics that may exist in our interactions with others.
It means saying no to situations that compromise our values or drain our energy. When we set healthy boundaries, we create a barrier that protects our hearts. This helps us maintain a positive outlook and inner peace.
Setting boundaries helps us take care of ourselves and prioritize our well-being, which is crucial for avoiding bitterness. It is not about shutting people out entirely, but rather, ensuring that we maintain healthy and balanced relationships.
By taking control of our boundaries, we reclaim our emotional agency and guard our hearts against bitterness.
7. Show Gratitude
Guarding our hearts against bitterness starts with a simple yet powerful practice: regularly practicing gratitude and counting our blessings. We need to regularly express gratitude and focus on the positive parts of our lives.
It means being thankful for the good things, big or small, that we have. We can write them down or tell God and others what we appreciate.
This practice helps us see the beauty around us and changes our perspective from dwelling on what's wrong to cherishing what's right. Counting our blessings strengthens our connection with God and brings contentment.
When we face tough times, it reminds us of God's faithfulness. So, let's actively practice gratitude to protect our hearts from bitterness and let gratitude grow within us.
8. Look For Help
Recognizing the importance of our mental and emotional well-being, it is vital to seek professional help or counseling when needed as a means of guarding our hearts against bitterness.
When negative emotions overwhelm us or we struggle to release resentment, turning to trained professionals for guidance can offer invaluable support and healing strategies. These professionals can provide the necessary tools and insights to help us navigate through our emotions, enabling us to find healing and restore our hearts.
Professional help offers a safe space to express our thoughts and emotions. This helps us gain insights into the root causes of our bitterness. Through counseling, we can learn healthy coping mechanisms. We can also develop resilience and find effective ways to navigate the challenges we face.
Seeking professional help demonstrates a proactive commitment to our overall well-being. It serves as a powerful step towards guarding our hearts against the destructive effects of bitterness.
9. Don't Compare Yourself To Others
In our journey of guarding our hearts against bitterness, it's vital to avoid comparing ourselves to others and instead embrace our unique strengths.
Comparisons can lead to feelings of inadequacy and resentment. This hinders our ability to find contentment and joy.
Recognizing that each person's path is distinct and valuable helps us shift our focus away from comparison. Instead, we learn to appreciate and cherish our own God-given talents and qualities.
Guarding our hearts against bitterness involves making a preventive choice. We can celebrate who we are and the progress we're making, all while avoiding the trap of comparison.
10. Spend Quality Time With Your Family
Guarding our hearts against bitterness requires us to prioritize quality time with our spouse and family. It is crucial to nurture these cherished relationships and find joy in the moments we share together. By actively investing in these connections, we create a loving and supportive environment where bitterness finds no room to take root.
When we prioritize quality time with our spouse and family, our hearts become stronger with love and understanding. This fosters peace and unity in our homes. Engaging in shared activities and conversations strengthens our bonds, helping us navigate the challenges of ministry with grace and resilience.
As we pursue this, we embrace the joy of giving and receiving love. We find comfort and strength in the mutual support of our closest relationships.
Final Thought:
By implementing these strategies, we can protect our hearts against bitterness. We are also able to cultivate a spirit of love, joy, and peace as we serve alongside our spouse in ministry.
As we guard our hearts and minds, we create a space where God's love, peace, and joy can flourish. This equips us to thrive in our role as pastor's wives and bring glory to the Lord.
May our commitment to guarding our hearts against bitterness be a testament to the transformative power of God's grace in our lives and inspire others to do the same.
All my love,